Breeder of quality Toy Cavoodle Puppies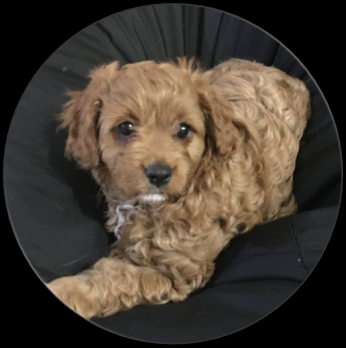 Welcome to Tawoodles - Cavoodle Breeder, Melbourne. Breeder of the Most Beautiful Toy Cavoodle since January 2012. Puppies are raised with lots of love and devotion, along with a proficient breeding practice to give you the Perfect Family Dog.
Tawoodles is proud to share with you our lovely Toy Cavoodle Puppies that will forever be loved and Cherished by all. Check out our Cavoodle Puppies for sale, we are sure to have the right puppy for you!
All toy cavoodles bred by Tawoodles will have a Non-shedding, Hypo-allergenic soft wavy or soft curly coat.
Tawoodles cavoodle puppies will have a sweet disposition and a fun loving nature.
Our cavoodle puppies will be very sound in health, will have the cute teddy bear face, be playful, affectionate, loyal and intelligent.
All cavoodle puppies will have a full DNA clearance... puppies will not have any breed specific diseases.
Given its first c3 Vaccination.
Wormed.
Microchipped.
Vet checked.
DNA Health cleared.
Puppies will come with a 3 year Health Guarantee.
Puppies will be eating Premium Black Hawk Holistic puppy dry food.
Puppies will be well socialised with adults, children and other dogs.
Puppies are born and raised in a home environment.
Introduced to obedience and rewards.
Toileting on grass, and more...
Our Promise
Because we love animals so much, especially dogs, we give our puppies nothing but the best from day one, and with only having
one litter at a time it allows us to give each puppy the attention it deserves and needs to prepare him or her for its future family life.
This promotes a confident, happy, healthy and comfortable puppy/dog in every aspect of its life.
And once its time to meet your new Toy Cavoodle, you will meet the parents, you will see the breeding areas and you can spend
as much time as you like with the puppy to make sure you are 100% happy with him or her.
All of our attention to detail and hard work is for ensuring puppy's total happiness and wellbeing, while aiming for his/her new owner to be just as happy.